Be Sure to Sign Up for Our Monthly Newsletter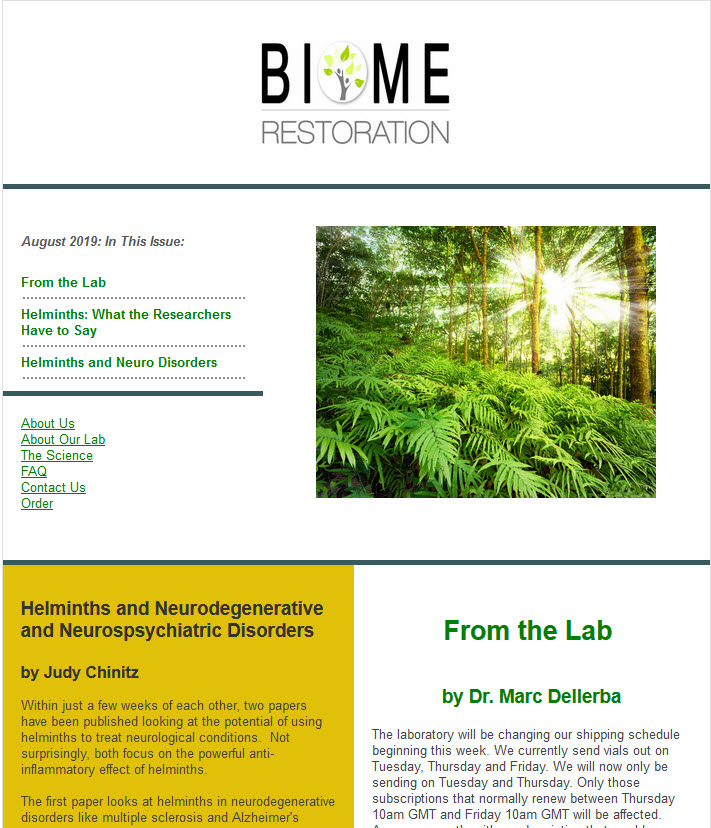 Stay on top of the latest research and news from Biome Restoration!  Sign up on our website now.
For those of you who missed it, here's a copy of our latest newsletter.
Q & A
Q: Should I take the HDC with food or on an empty stomach?
A: It's best to put the HDC into something that contains a little fat, like some kind of milk substance.