Biome Restoration and Tanawisa Company – Joining Forces to Get Novel Food Probiotic Status in the EU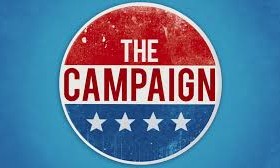 Biome Restoration Ltd. and Tanawisa Company, which produces TSO (Trichuris suis ova), are joining forces to try to have HDC and TSO officially declared novel food probiotics by the European Union. In order to raise the necessary funds, we – along with Detlev Goj, the owner and CEO of Tanawisa – have started an Indiegogo campaign.
As many of you know, HDC has already achieved the first level of regulatory approval by the UK's MHRA (Medicines and Healthcare Products Regulatory Agency) to be sold as a non-pharmaceutical product. However, getting further governmental approval is a crucial next step.
Why?
Firstly, we can guarantee that we will forever be able to send you helminths, without fear of governmental interference at some point. We at Biome Restoration are currently working on more UK approvals, but European Union novel food status would go a long way toward worldwide acceptance of these helminths as probiotics.  Secondly, with such approval, we can start to approach wholesalers. Imagine being able to buy HDC and/or TSO at your local healthcare store someday!
Detlev has researched the legal costs of the application for EU regulation (as explained in detail on the Indiegogo page) and also, the likelihood of achieving this goal. We absolutely believe we can get this done.  Together, we can all make this a reality:  probiotic status for HDC and TSO. We sincerely hope that you will consider supporting our cause.
Q & A
Q: Should I take the HDC with food or on an empty stomach?
A: It's best to put the HDC into something that contains a little fat, like some kind of milk substance.