Biome Restoration Launches New Website!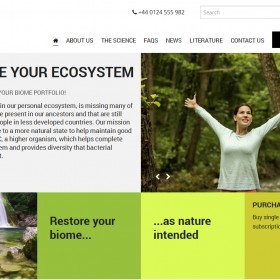 Biome Restoration is happy to announce the launch of its new website, October 21, 2014. The new site offers our customers greatly improved navigation, functionality and usability. We are also now able to offer subscription services so you will never have to worry about forgetting to order your HDC again!
Q & A
Q: Should I take the HDC with food or on an empty stomach?
A: It's best to put the HDC into something that contains a little fat, like some kind of milk substance.