A holiday message – from all of us at Biome Restoration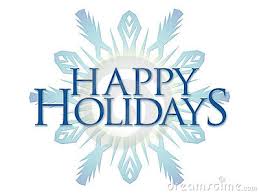 Reflecting On 2014…And Looking Forward to 2015
Judy Chinitz, CEO
There's no two ways about it…2014 has been an incredible year for Biome Restoration Ltd.
As of New Year's Day a year ago, the Company consisted of little more than a static website and a Chief Scientist who was working in a corner of a laboratory at Lancaster University, trying desperately to ensure that we could keep our little critters alive as they traveled the globe.
A mere 1 year later, we are comfortably situated in our own beautiful laboratory from which we service more than 250 customers around the world.
Of course there are glitches. Of course we have growing pains. Nothing could grow at this rate without the occasional problem arising, the periodic hurdle to jump through. We try though to overcome these problems as quickly as possible while we also attempt to provide you with the best customer service on earth.
We have huge and exciting plans for this upcoming year, ranging from attempting to reach more customers and more physicians with information about biome restoration to expanding and improving our laboratory. We have also overcome yet another problem and going forward, will be able to provide an expedited shipping option for those of our customers who chose to use it.
So as the holidays approach, we want to wish all of you a wonderful time, whatever/however you celebrate. We send you heartfelt thanks for your patronage and for the lovely letters of support. And we wish you a very happy and HEALTHY 2015.
Q & A
Q: Should I take the HDC with food or on an empty stomach?
A: It's best to put the HDC into something that contains a little fat, like some kind of milk substance.