Upcoming Conference – come say hi!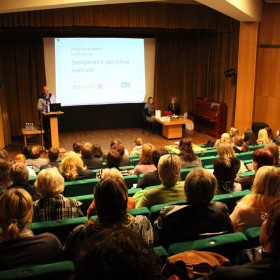 The New England PANS/PANDAS Association will be hosting a conference on November 15, 2014 from 10:30 a.m. to 4:00 p.m. Speakers include Dr. Nancy O'Hara, Dr. Denis Bouboulis, Dr. Judith Leventhal and Dr. Rosario Trifiletti. Biome Restoration will have a sponsor table there – come say hi!  Norwalk Community College, Pepsico Theater, 188 Richards Avenue, Norwalk, CT 06845.
Q & A
Q: Should I take the HDC with food or on an empty stomach?
A: It's best to put the HDC into something that contains a little fat, like some kind of milk substance.